The flu changes every year. So does the vaccine.
What is The Flu?
Influenza is an acute illness of the upper and/or lower respiratory tracts. It can be severe but most patients recover within 2 - 7 days. Symptoms usually include rapid onset of fever, headache, aches and pains, cough, sore throat and fatigue. Influenza can affect all age groups and is highly infectious. It is caused by influenza viruses A and B and there are different strains of the flu virus every year.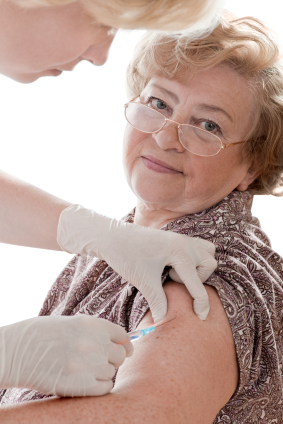 Who is Most at Risk of Getting the Flu Virus?
all those over 65 years of age
adults or children with chronic respiratory conditions
adults or children with chronic heart conditions
diabetics
pregnant women (vaccine can be given at any stage of pregnancy)
Can The Flu be prevented?
You can help prevent the flu by getting the flu vaccine every year. It is best to get the vaccine as early as possible in the season usually September/October. Lucan Village Pharmacy will be running flu vaccine clinics throughout the flu season. The vaccination will take about 15 minutes to be completed. Please ask any of our pharmacists about details of our flu vaccination clinics or contact us here.